Order Online or Call:
1-800-669-3337


---
Other Products by Wasserman Medical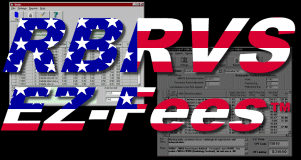 RBRVS
Create Medicare Fee Schedules in Seconds!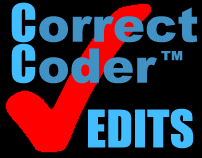 CorrectCoder
Correct Coding Initiative for Unbundling


Medical Data Files
Low cost medical data files
CrossCoder™ and CrossCoder.Com™ are trademarks of Yale Wasserman D.M.D. Medical Publishers and The National Medicare Advisory Service™
CrossCoder™ for Medical to Diagnosis Code Crosswalks
2017 with ICD10 and ICD9
Lookup CPT® and HCPCS Level II Codes and find ICD Diagnosis Crosswalks in Seconds. Also perform reverse searches (ICD to CPT). Over 1,000,000 links including detailed LCD (Local Coverage Determination) policy information. This product is a must for validating medical necessity.

FREE DEMO Standard Version Only $249! Professional Version (includes exporting privileges) $999

CrossCoder is your low cost Windows solution for finding "crosswalks" between CPT® /HCPCS procedure and service codes with supporting ICD9/10 diagnostic Codes. A "crosswalk" or "link" refers to a relationship between a Medical Procedure (CPT/HCPCS Code) and a Diagnosis (ICD10 Code).

Medicare uses crosswalks to validate or substantiate medical necessity based on Local Coverage Determinations (LCD) and National Coverage Determinations (NCD). Private payers also establish crosswalk tables for validating and auditing medical claims. CrossCoder provides instant access to all current CMS LCD/NCD policies. This information is combined with our own NMD (National Medicare Database) crosswalks based on millions of claim data records.

In brief, physicians are paid by procedure or service code not by diagnosis. In order to validate proper coding (e.g. the reason for the procedure or medical necessity) providers must specify a medically necessary diagnosis. If the diagnosis does not support the procedure the claim will not get paid and may leave to an audit if a fraud pattern exists.

CrossCoder allows searches (CPT Code to ICD Code by code or description) for over 12,000 medical codes including CPT, HCPCS Level II, DMEPOS, J Codes, Anesthesia, Category II and III ( F and T codes) and 20,000 ICD9/10 diagnosis codes including accident and injury codes. Exclusive to CrossCoder is the ability to perform reverse searches from Diagnosis to Procedure Codes.

Medicare and many private payers use medical necessity crosswalks to audit your claims - why not use a tool that may have the same links they use and lower your audit exposure!

CrossCoder is being used by providers, administrators, private payers, managed care, HMO/PPO/TPAs, billing services, researchers and health care consultants.

The CrossCoder has two versions: standard ($249) and professional ($999). The CrossCoder Professional Version provides users with full exporting privileges.

For additional information see the FAQ.

National and Local Coverage Determinations (NCD and LCD)
National Coverage Determination (NCD):

Medicare coverage is limited to items and services that are reasonable and necessary for the diagnosis or treatment of an illness or injury (and within the scope of a Medicare benefit category). The NCDs are developed by CMS to describe the circumstances for which Medicare will cover specific services, procedures, or technologies on a national basis. Medicare Contractors are required to follow NCDs. If an NCD does not specifically exclude/limit an indication or circumstance, or if the item or service is not mentioned at all in an NCD or in a Medicare manual, it is up to the Medicare contractor to make the coverage decision.
Local Coverage Determinations (LCD):

In the absence of a national coverage policy, an item or service may be covered at the discretion of the Medicare Contractors based on a local coverage determination (LCD)


For Windows PC XP/ 7/8/10