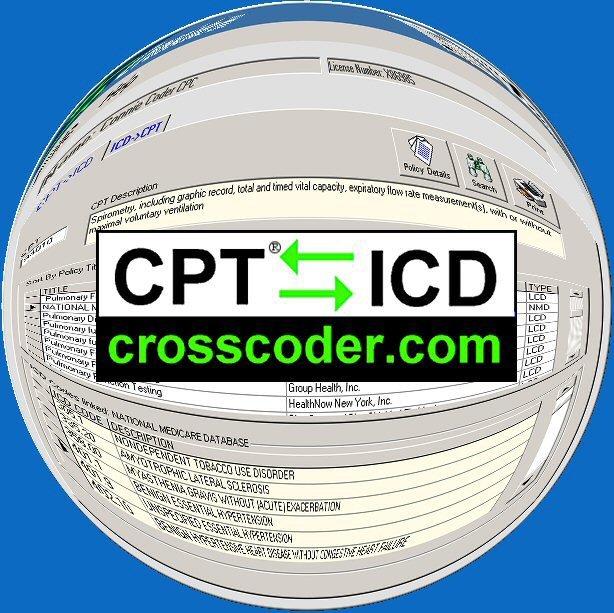 CROSSCODER STANDARD  $249
Includes over 16,000 CPT®/HCPCS Codes & 94,000 ICD10 Codes with over 5.2 million crosswalks for all specialties including Anesthesiology, Surgery, Radiology, Laboratory, Pathology, Medicine and HCPCS Level II Codes.
100% Money Back Guarantee.
EXCLUSIVE FEATURE

– Performs Reverse Searches – ICD/CPT or CPT/ICD
Official CPT and ICD-10 Long Descriptions (CrossCoder is a licensed AMA CPT product)
LCD and LCD Article lookup by Part B Carrier or by Policy
One Main Screen
Large Feature Buttons
No Technical Manual
Free Technical Support
Free updates for Calendar Year
CROSSCODER™ PROFESSIONAL – $999
CrossCoder Professional includes all of the same great features of the Standard Version with the ability to export.
CrossCoder Professional sets itself apart in that it includes full exporting privileges. This allows you to use it in your own customized algorithms and programs. Additional licensing may apply.
Export file formats include CSV (importable by most programs with import features) and MS Access.
If medical necessity is your business you will want our Profession Version.